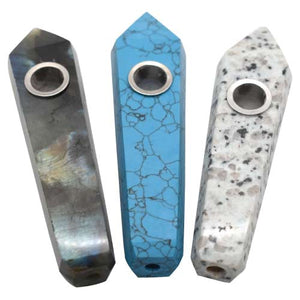 4" Crystal Healing Pipes With Metal Screen - Color May Vary
Regular price $35.00 Sale
Crystal pipes are simple to use and clean, and they invite you to connect deeply with yourself, others, and the present moment. Crystal Pipes contain a powerful, adaptable energy that may strengthen good forces in practically any situation: it encourages unconditional love, forgiveness, endless peace, and compassion.
The finest pipe to pick is one that appeals to you and makes you happy when you use it.
4 Inches in length
Includes a stainless steel screen Removable
Color & Design May Vary
Stainless steel screen filter can be easily popped in and out for cleaning.